05/08/2023
Upcoming Farmers Markets
Free Fresh Produce, Fruits, and More!
Auburn Farmers Market
May 9th, 2:30 pm-4:30 pm
Boykin Center 400 Boykin St., Auburn, AL
Roanoke Farmers Market
May 17th, 2:30-4:30 pm
Roanoke HA, 231 Avenue A, Roanoke, AL
LaFayette Farmers Market
May 17th, 3:30-5:30 pm
LaFayette HA, 301 First Ave. S.W., LaFayette, AL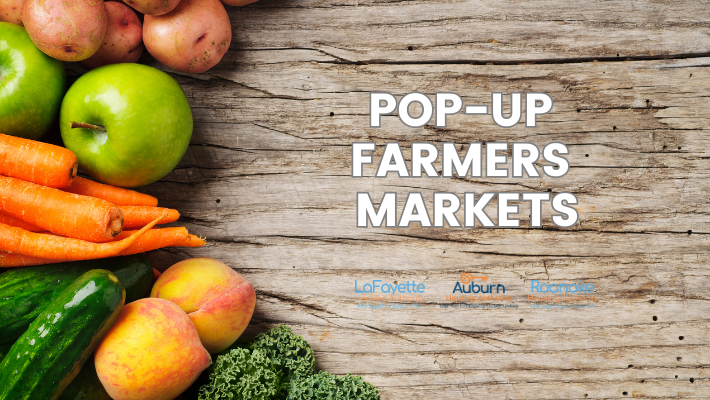 Partnership with the Auburn Community Development Corporation and the Food Bank of East Alabama.