05/22/2018
Boys and Girls Club Registration, Auburn Housing Authority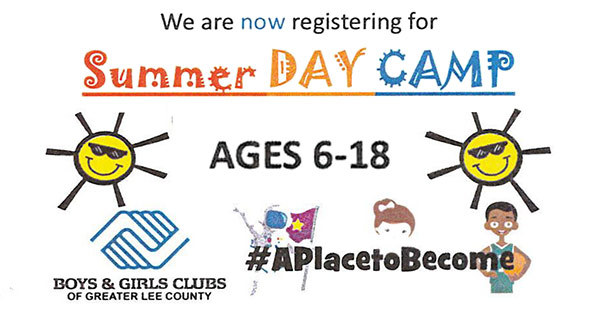 Come join us for a summer of fun, friendship & learning.
June 4th - July 27th!
*CLOSED WEEK OF JULY 4TH*
Monday - Friday 9 am - 6 pm
*Early Bird drop off available by request*
ALL Registration is on a first come first serve basis.
Registration Fee and Daily cost paid for the first 40 Auburn Housing Authority PBV students.
DEADLINE: Monday, April 30, 2018
For more information contact Ms. Swanson 334-821-1620
clubs@bgcleeco.com
Click here to view/download the Summer Registration Flyer.